Kubo Adult Wig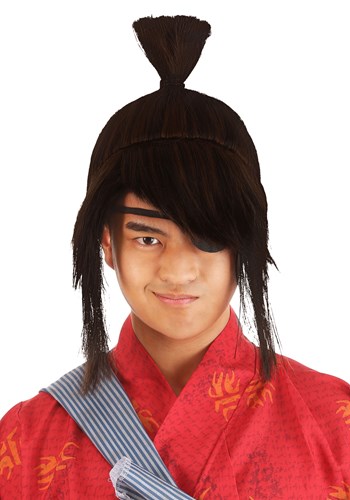 Kubo Adult Wig
If You Must BlinkWe have all sorts of legends about the mysteries of the day and night,
The haunting moon above has always captivated us,
Sometimes, it inspires us with stories of magic and wonder,
Other times, we wonder what dangers and monsters may hide within the seemingly welcoming glow of the night. Kubo knows a lot about the dangers of the nighttime,
At least, he eventually learned of them,
Maybe a bit more preparation would have been good before the adventure actually began,
But, you are stronger than you know! But, keep an eye out,
You don't want to miss what comes next! Design & DetailsIt is time to channel the quick thinking and brave persona of Kubo from the epic film, Kubo and the Two Strings,
Fortunately, you won't have to depend on some cast off hair from your loved ones to make the magic of your costume work,
With this Kubo Wig, you'll have that topknot ready in a strum of your magical music! The wig is fully styled on a mesh cap for easy wear and an officially licensed accessory from the hit film!'Do It Now!Once you've got your hairdo ready, the Moon King will have nothing to stop you from completing an awesome Kubo look!