Guru-vy Long Hair Wig and Beard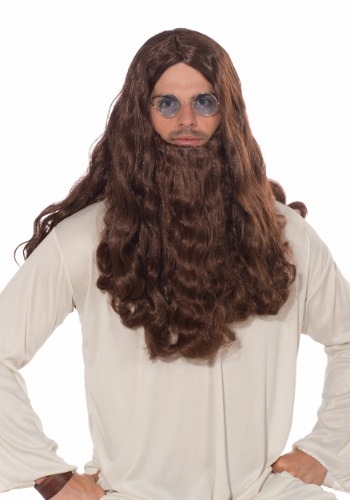 Guru-vy Long Hair Wig and Beard
Finding YourselfWe have a serious question,
Can you truly find yourself without a long, flowing beard? Maybe,
But we think the search for your inner peace is a lot more picturesque with long locks framing your whole face, including your chin,
Of course, there are many ways of finding yourself,
You can hike up a tall mountain with a line of other pilgrims, in order to ask the wise man at the top only one question,
You can take yourself into the woods and sit under a tree until the meaning of life wanders into your head,
Or you can drive yourself to the brink of insanity by going on a road trip with your family in a car without air conditioning and only one radio station,
All of these are viable options, and all will be much more memorable if you come back from that experience wearing this guru wig and beard set!Costume DetailsWhat kind of guru you'd like to be is up to you,
But you'll transform into a wise man best if you're rocking this set,
The long brown wig has elastic around the cap to keep it in place, even as you walk around greeting your followers,
The beard fits onto your chin with an elastic strap that slips behind your head,
It's so easy,
It's amazing,
Who knew wisdom was only a click or two away? That's the wonder of the internet for ya!