Women's Sassy Girl Power Wig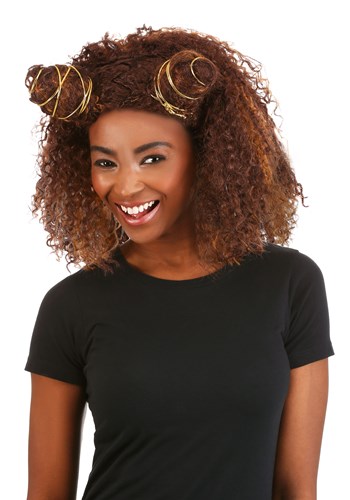 Women's Sassy Girl Power Wig
Break OutTell us what you want,
You want to be a hit star, is that what you're reaching for? Well, there's certainly a great goal! Who wouldn't want to race down an aisle full of thousands of cheering fans just to belt out a favorite song that the whole audience is already singing!? There are bound to be a few obstacles in the way, of course, and you need to make sure that you've got a mission that gives your music a little meaning.We have to recommend the notion of Girl Power, for all the obvious reasons,
Female empowerment is awesome,
But, let's be honest, so are the fans that fit the message! The wild and independent styles are too spectacular to overlook.Design & DetailsThat's why you've got to be on your game, too,
Your hair game,
Ready to go for a look that is sassy, powerful, and even a little bit scary? Well, this Sassy Girl Power wig is just the way to go,
You'll have a bigger-than-life look with frizzed hair and two cord-wrapped buns in the front. Snatch Your WigWhen someone has done a fantastic, stunning job, the wigs must fly,
So, if you want to show the world that you are the next best thing, you'd better have one that is worth snatching!