Velma Kelly Chicago Wig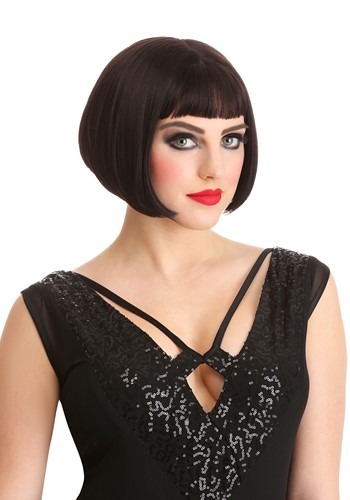 Velma Kelly Chicago Wig
Which Jazz!?When you're looking to put together a Halloween look that'll really get folks moving, you want to make sure that every part of the look is complete,
After all, showing up in your fantastic flapper look isn't going to mean much if you start singing about 'that jazz' and folks are giving you a confused look in return,
No! You need them standing up, cheering, and knowing exactly what you mean,
(Otherwise, next year you might be in a prisoner's costume instead!) Design & DetailsMake sure that your tunes are getting people in exactly the right mood when they look up to see the one and only Velma Kelly standing in front of them! This officially licensed wig is a surefire way to be ready for every performance, whether it's from the cellblock or in front of a live audience—with or without your sister! This is a Made by Us wig designed with synthetic hair in a style that replicates the jazz diva from the film, Chicago. A Head for the MusicVelma always knows exactly how to land a note..,
(and a shot),
Just make sure that you're focusing on the music when you wear this Velma Kelly wig!