Miss Fiona Wig The Magic School Bus Rides Again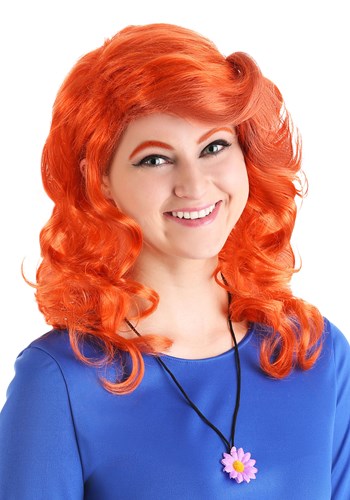 Miss Fiona Wig The Magic School Bus Rides Again
Sister SisterThe show must go on! Ms,
Frizzle may have hung up her keys to become a professor at college doesn't mean that The Magic School Bus adventures are going to end! Oh, no, no, no! Ms,
Frizzle has left the class in the capable hands of Ms,
Fiona Frizzle, her sister, Fiona Frizzle,
She shares her sister's passion for teaching along with her mysterious magic teaching powers..,
but there is one thing that the sisters differ,
Hair.Yes, Fiona Frizzle does have a hairstyle that's a little more with the times,
Now, you can too with this Magic School Bus Rides Again Miss Fiona Wig!Design & DetailsThis Miss Fiona Wig recreates the character's feisty red hairstyle from the cartoon series, The Magic School Bus Rides Again,
It's made from synthetic red fibers and is shaped into a stylish cut,
It fits with an elastic mesh cap on the interior, so one size fits most,
Just pair it up with the officially licensed costume and you'll be ready to take the class on an epic field trip of your own!The New Miss Frizz!The Magic School Bus Rides Again brings the classic series to a new generation and this wig perfectly captures the look from the show! It's the easiest way to transform yourself into the iconic character.