Roxie Hart Chicago Women's Wig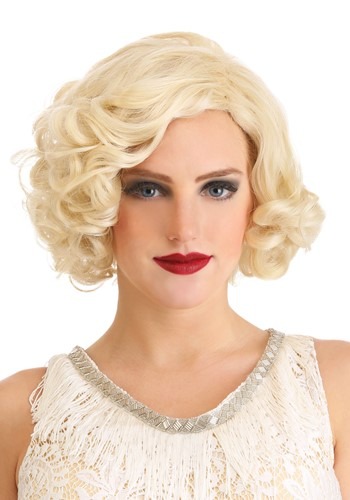 Roxie Hart Chicago Women's Wig
Roxie Has More FunHow do you imagine Roxie's story really ended,
The long speculation is that her rise to fame and eventual duo team with Velma might have been all in her head..,
like most of the rest of her story,
Do we even know for sure that she knew how to sing? It is worth trying to ponder the truth of the story but it's even better to just let the imagination go. Look at it this way..,
what is the better use of a great night out? Would you rather head home early to tidy up the dishes and wait for your mechanic hubby to get back for leftovers from the previous night? Or would you like to doll yourself up in glitz and glamor, belt out a tune, dance a few numbers, and watch your name go up in lights!? Design & DetailsHalloween is all about reimagining yourself and who does that better than Roxie Hart!? Well, with this officially licensed wig, you'll be able to go right alongside her and enjoy the fame,
This is a Made by Us wig that features curly blonde hair, replicating Roxie's look in the smash-hit musical, Chicago. A Blonde Bombshell?Whether Roxie truly became famous or it was all in her head, you can be sure that you'll look just like the famous character that Renée Zellweger brought to life!