Chic Bob Wig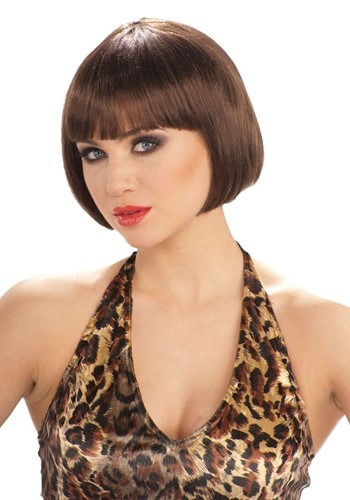 Chic Bob Wig
Making the CutIn the early twenties, cutting off your hair was a very big deal,
In fact, women's beauty shops often refused to do the deed of bobbing lady's hair and want-to-be flappers would head over to barber shops to get a shorter style,
Once you found someone to do it, bobs literally lightened the load for the modern woman,
That's all well and good for the ladies of the twenties but let's be real, cutting your hair is a rather big commitment,
And while we understand the need for a short do for some looks, the awkward growing out period just isn't worth it,
Make the cut you need with this sleek flapper wig! No need to grow out your bangs afterward!Costume DetailsThis sleek, brown bob is an incredibly chic look,
The wig frames your face for a dapper, modern look,
A timeless style that works for a range of eras and costumes, this wig can be a staple in your costume wardrobe!Shimmy on UpAre you ready to slip into a wig that'll open up a cast of characters? This wig will bring out the glamour of the flapper era as well as any number of modern women in the time to come,
Fit this wig to your head and watch as your character comes to life!