Sage Space Buns Wig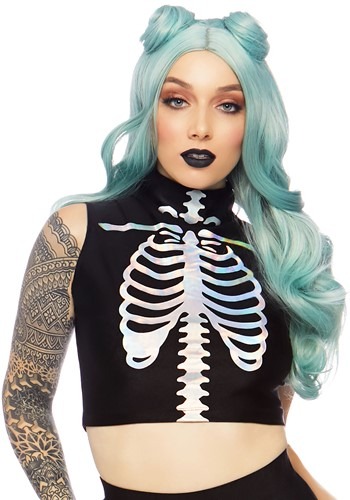 Sage Space Buns Wig
Strange VisitorWhat would you do if a strange creature landed a UFO in your front yard and knocked on your door? Most people who answer say that they would run the other way as fast as they could,
But there are a few people who would open it,
After all, if the creature from the UFO really wanted to hurt you, why would they knock on the door,
What if this visitor is simply curious about everyday life on earth,
What if they simply want to sit and have coffee while you give them the low-down on earthly practices, for instance, most people call before simply knocking on the door for a visit,
Do you want to have an open mind when it comes to our distant alien neighbors? Start simple by rocking alien-inspired clothing,
Now, you could start big by rocking a strange silver jumpsuit and walking around in an oversized gerbil ball,
Or you could start small with this stylish sage-colored wig. Details & DesignThis lovely wig has a unique, beachy color that works for a variety of costumes,
The locks fall at about twenty-four inches long and have a natural wavey texture,
The wig cap will keep your hair in place, allowing you to stay in alien character even after crash-landing your UFO!