Green Shapeshifting Superhero Wig Men's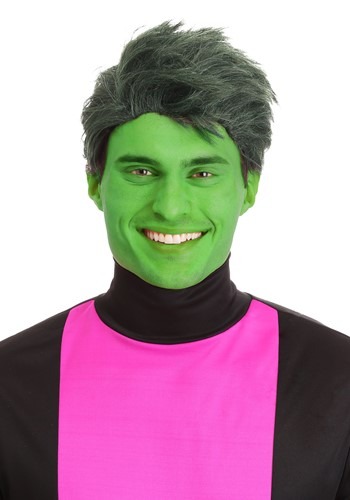 Green Shapeshifting Superhero Wig Men's
FEELING GREEN?How superpowers develop are a mystery that even we are still trying to figure out,
With so many origin stories, it's pretty tough to figure what is going to inevitably trigger your developing powers,
Playing with radioactive material only works for a small fraction of the population, so we don't want to experiment with serious stuff until we're sure.That's why we've laid out several tests on things that are a good deal less deadly and corruptive—like broccoli,
Who knew that this "agent green" substance could offer up such a powerhouse of superpowers!? DESIGN & DETAILSWhether you're looking to hulk out, go beast mode, or just enjoy the casually transient nature of shapeshifting madness, broccoli is definitely the way to go! If you aren't a major fan of veggies or don't have the time for your powers to manifest, though, we've got this Green Shapeshifting Superhero Wig that will help you slip into shape while your abilities are still figuring themselves out.THE UNTAMED POWER OF NATUREIf you're ready to show that you've got what it takes to tackle all forms of the natural world, this is the 'do for you! This wild style and green hue is perfect for so many heroic looks that you'll be ready to start up your own titanic team.