The Munsters Lily Wig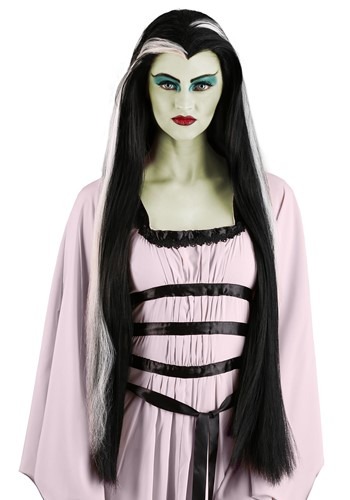 The Munsters Lily Wig
The Macabre MatriarchHow does Lily Munster do it? She manages to calm Herman down whenever he has a temper tantrum,
She makes sure that Eddie gets to school and to top it all off, she always has that perfect, 200-year-old vampire hairstyle! Well, now there's a way for you to get that vivacious vampire look with this Lily Munster Wig, which is inspired by the classic character from The Munsters!Design & DetailsThis adult wig helps you create your own Munsters inspired look! It's made with black and white synthetic fibers designed to recreate the style from the classic television series,
It fits with an elastic mesh cap on the interior, so it's a one size fits most style,
Pair it up with our Lily Munster costume for full effect!