Child Alice Wig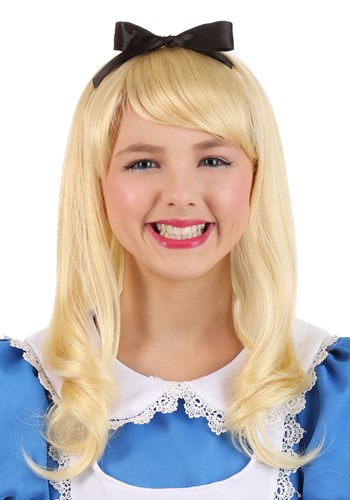 Child Alice Wig
Before your little girl is ready to run around through Wonderland on an amazing adventure, she is going to need the right look,
Something that makes her look as if she popped out of a storybook! Hmm, let's see,
We were thinking a blue dress with a white apron would be a good start,
However, the crown jewel of your kiddo's transformation will be this adorable Child Alice Wig!With these lovely blond locks flowing from your little girl's head, she'll look more than ready to chase white rabbits, have tea with mad hatters, and get into all sorts of mischief with Cheshire cats,
All of your neighbors will love seeing a part of their childhood come to life right in their own neighborhood! Make your little one's Halloween a journey through Wonderland this year when you top off her costume with this amazing Child Alice Wig,
Take a look through the rest of our Wonderland-inspired costumes and join in on the fun!