Adult Blonde Alice Wig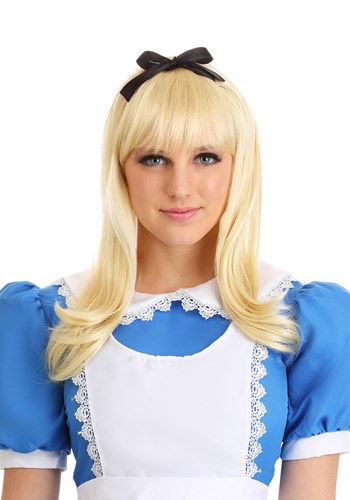 Adult Blonde Alice Wig
She may have a penchant for being a little too adventurous at times (seriously, who sees a potion labeled "Drink Me"..,
and then drinks it?!) and getting lost in psychedelic underworlds, but Alice of "Wonderland" fame is an icon,
In fact, she's one of the most recognizable heroines in the world,
Who wouldn't want to be her? But you can't just throw on any old costume if you want to become such a famous icon,
You need to nail that Alice "look," and it'll be unmistakable when you pull on our adult blonde Alice wig!Styled to perfection (including Alice's signature bangs), this bright blonde wig goes beautifully with any of our adult "Alice" costumes, and will you make look as if you just sprung off the pages of "Alice's Adventures in Wonderland" or its sequel "Through the Looking-Glass." Made by us, the Alice Wig is the one you want to wear when you chase the rabbit down that hole!