Black Crimped Wedge Bob Wig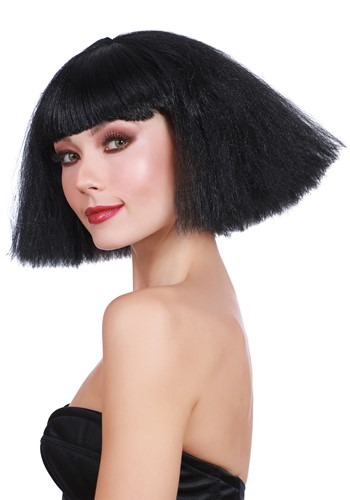 Black Crimped Wedge Bob Wig
Modern to the MaxWhat do you imagine when you picture the future? Is it an image of a clean spaceship, floating through a void of nothingness, heading for a planet on which mankind will start anew? Or maybe your vision has more of a comic book vibe,
It could be set in a grimy back alleyway,
The rain is falling and a trenchcoat-wearing hero appears from nowhere, two fingers on their teleportation watch,
Who knows, maybe people are chasing each other across a desert landscape in a high-stakes race for freedom and clean water,
Whatever your vision of the future might be, you can be sure the people of the future are going to have rad hair,
While you probably aren't ready for a dystopia quite yet, that chic look of the future can be yours and it's as simple as getting the right wig!Product DetailsThe wig is a classic bob with a fun, full twist,
You'll love the bounce of this wig,
The jet black color and the straight bangs will make an impact whether you're pairing it with a flapper dress, lab coat, or spacesuit. Are you ready to open up an array of costumes for yourself? This wig is sure to fit a cast of characters.