Marilyn Monroe Diamonds Women's Wig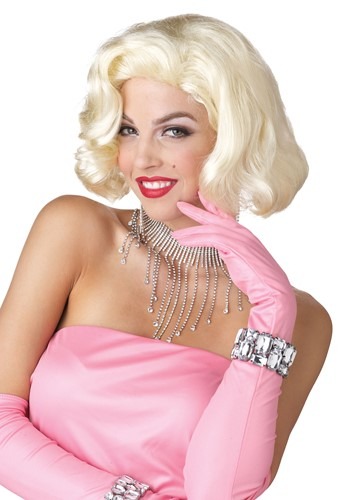 Marilyn Monroe Diamonds Women's Wig
Perfect Timing on StageIt's the early morning,
You've got a show,
The seats will be packed, once again, with cheering fans desperate to get a moment of eye contact with you,
Your fame grows and you know that it's going to be movie deals and duets with the biggest names in the business,
Of course, none of that is going to happen if this friggen stray hair won't stay put! Fortunately, for a winner like you, we've got ways to tame the wild locks that seem to want to take on their own life,
(Who do they think the star of the stage really is, after all!?) Product DetailsMake sure that you're feeling in glittering style when you wear this Marilyn Monroe wig,
This is a synthetic hairdo on an elastic mesh cap,
It is styled after her iconic Diamonds are a Girl's Best Friend look, so you'll be able to transform into the blonde bombshell in a snap..,
no matter what those itinerant hairs of yours have to say about it!What's Your Best Friend?Sure, diamonds are pretty great,
Shiny,
Expensive,
But, what do they really do for you? If you're looking to save time and look great, the only do you need is a hairdo like this iconic Marilyn Monroe style wig.