Prehistoric Caveman's Beard and Wig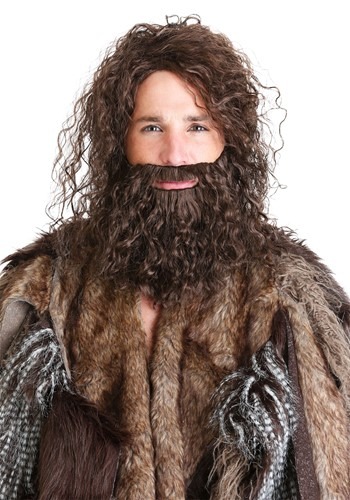 Prehistoric Caveman's Beard and Wig
THAT 'JUST WOKE UP' LOOKIt can be pretty tough to manufacture a carefree hairstyle,
You've got to wake up pretty early to get the right tease to the hair,
Just enough curl and frizz but not so much that folks can see the effort that you've put into it. So, when you want to go for a look that's really early, there's even more work that's going to happen,
That's especially true if you want to go authentic and only use tools that were available in the stone age,
Where is that time machine!? DESIGN & DETAILSYou won't have to worry about jumping through time portals or smashing your hair with rocks when you have this Prehistoric Caveman Beard and Wig accessory,
We've done all the work for you to make sure that your locks are incredibly full, curly, and tangled as all get-out,
The beard matches and attaches with adhesive and an elastic band. ANCIENT BEDHEADMake sure that you look like you've been napping for a really long time with this wig and beard kit,
It's perfect for your prehistoric look but also great for your frazzled wizard, bear-wrestling woods-dweller, or for when Rip Van Winkle finally decides to finish up that 100-year nap!