British Girl Power Women's Wig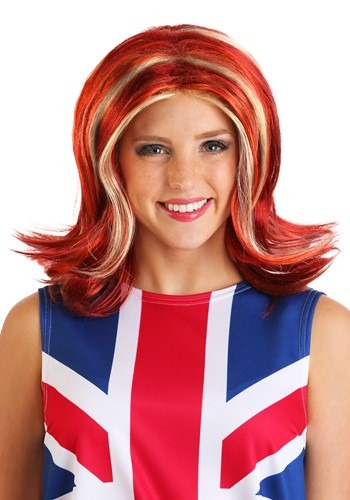 British Girl Power Women's Wig
SEASON UP YOUR LIFEWhenever you're sad and low, those feelings have got to go! Sometimes getting these negative emotions to scram isn't an easy task,
You can shop until you drop but those bad feels will still be there,
You can go on a vacation to an exotic island but the bad feels will follow,
You can get plenty of rest and relaxation but the icky feels will be right there, resting and relaxing with you,
Want to know the most effective way to feel positive and happy-go-lucky? This wig right here because it's so much more than just a wig: it's a way to transform into a singing, dancing, sensational British pop star,
The wig has an amazing ability to lift your spirits, enhance your self-confidence, and give you a sense of empowerment,
When you're feeling sad and low, the girl power wig is the way to go! PRODUCT DETAILSThe women's British girl power wig is a Made by Us accessory made specifically to accompany our British girl power popstar costume,
The high-quality wig has an interior mesh cap for comfort and features synthetic red hair with chunky blonde highlights: a popular early 2000's look. YOUR SPICY SISTERSGet your gal pals together and form the whole sassy and girl-empowering group!