Grinch Hat with Fur Beard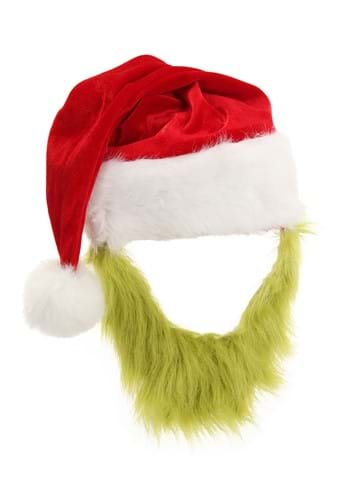 Grinch Hat with Fur Beard
2-Costumes-in-1Are you going for a look this Halloween that shows everyone how big of a Christmas fan you are? Do you want a fun costume idea for the Christmas season? Well, we have a fun accessory that will be perfect for both of those situations! Check out this awesome Grinch Hat with Fur Beard,
Toss this accessory on and you'll look like you just stepped out of Dr,
Seuss's make-believe land of Whoville.Product DetailsThis hat is a little bit festive and a little bit grinchy,
A green beard is connected to the hat so it's like 2-costumes-in-1,
The adjustable hat is created to look like a traditional Santa Claus hat, with a white fur brim and fuzzy ball tassel,
Wear it by itself or with a full Santa Claus costume. Deck The Halls & Yourself This hat and beard combo is perfect for making a quick transformation,
Instantly you can look ready to steal away everyone's Christmas joy,
Since you're a big-hearted person, you'll obviously give it back to make this Christmas season the most memorable one yet! Take a look through the rest of our accessories and grab some more Grinch themed items to make your transformation even more convincing,
Just try not to get too into character and forget to actually enjoy the holiday season.