Adult Stranger Things Eleven Blonde Wig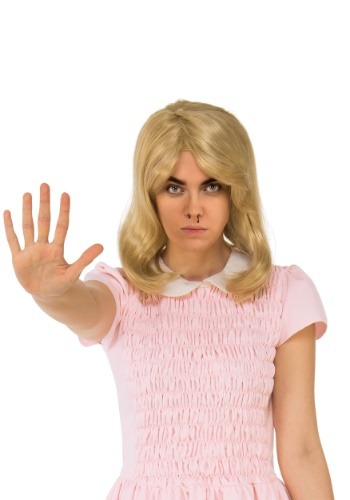 Adult Stranger Things Eleven Blonde Wig
Wigging OutFriends don't lie, so we'll be straight with you: this Adult Stranger Things Eleven Blonde Wig will not give you telekinetic powers,
We know, we know...it's a bummer, for sure! We tried; we really did,
We had a team of scientists working around the clock on this project,
We even tried to carry it to Hawkins to imbue it with the mysterious powers that live there (only to find that Hawkins is fictional...it was awkward).However, all is not lost! This blonde wig will help you perfect your authentic Eleven ensemble for Halloween, ensuring you win the costume competition and take home the prize (which we hope is a lifetime supply of frozen waffles)!Product Details We understand that it's not quite the same as being able to open doors with your mind or anything,
But if you think about it, Eleven's powers make her life pretty tough,
She's constantly being chased, left to fend for herself, locked away in a cabin, kept from her friends, and oh yeah...required to save the world,
So, maybe it's really better that you enjoy El's look and not her powers,
And this blonde, shoulder-length wig will ensure you have can have all the fun while still staying safe!The AlternativeOf course, you can always go the alternate route and shave your head,
That's the other way to rock an authentic Season 1 costume,
Of course, we think this is more fun (and temporary),
But it's up to you!