60s Brigitte Bouffant Wig for Women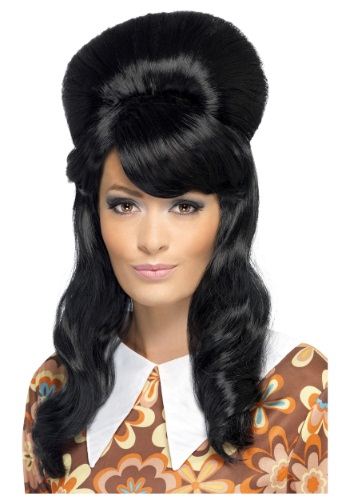 60s Brigitte Bouffant Wig for Women
Do you want to look like you just tumbled out of the Kennedy era but don't know where to find a rat-tailed comb? Do you want absolutely preposterous hair volume but don't have the heart to use enough hairspray to dissolve half of the ozone layer? Do you want to ride the best roller coasters at the amusement park but you're about half a foot too short? Well, lucky you: you've found our 60s Brigitte Bouffant Wig!Our 100% synthetic wig will give you the ultimate 60s coiffure without all the hassle,
All you'll need is a pink, purple, and green dress and a pair of pointed flats and people will wonder if you're a time traveler,
This is the perfect thing to wear to a fondue party or bowling tournament!