Ferris Bueller Wig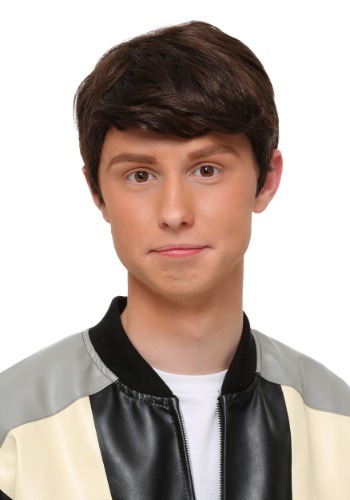 Ferris Bueller Wig
We all kind of wish that we could be Ferris Bueller,
The guy seems to be able to get away with anything! Playing hooky from school, sneaking his girlfriend out of class, heading to baseball game, dancing in a parade and stealing that Ferrari from Cameron's dad for the day? All while maintaining his image as a devoted and virtuous son? Sign us up for that kind of life! He even manages to keep his hair quaffed in a perfect 80's style do! How does he do it all?We may not know how to be just as charming as a young Matthew Broderick, but we can help you get his perfect 80's hair from Ferris Bueller's Day Off! This officially licensed Ferris wig is made out of synthetic fibers and recreates his style from the movie,
It fits with and elastic band, so all you have to do is slip it onto your head and you're ready for a day of playing hooky with Cameron and Sloane.