Child Mad Scientist Wig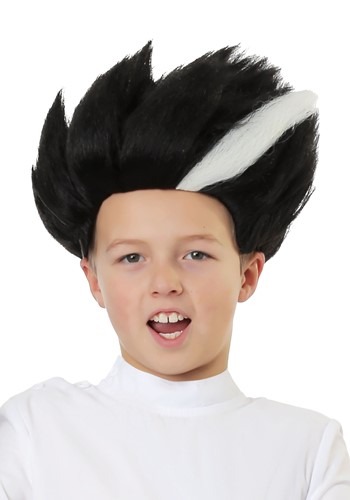 Child Mad Scientist Wig
Portrait of a Mad ScientistPicture, if you will, a mad scientist,
What are they wearing? A lab coat, no doubt,
Now, can you imagine what their lab looks like? Are there beakers stacked up on the table? There's probably some kind of giant coil that's conducting electricity in the corner,
Maybe there's a monster being constructed on an operating table in the middle of the room,
Now, lastly, what does the scientist's hair look like? Is it clean and quaffed, or is it wild and crazy?No question,
It's wild and crazy! After all, scientists are so busy creating monsters and building doomsday devices that they really don't have time to keep their hair looking fancy! They'd rather just let their hair go nuts,
Now, with this wig, your child can go full mad scientist with their hair.Design & DetailsThis child mad scientist wig gives your child the look of a slightly unhinged laboratory maniac! The wig uses synthetic fibers to create a wild, spiky hairdo,
It even has a white streak through the side for good measure.Weird ScienceWhen you pair it up with our mad scientist costume, your child will be ready to cook up some kind of new chemical that will take over the world!