Long Sweeney Todd Women's Wig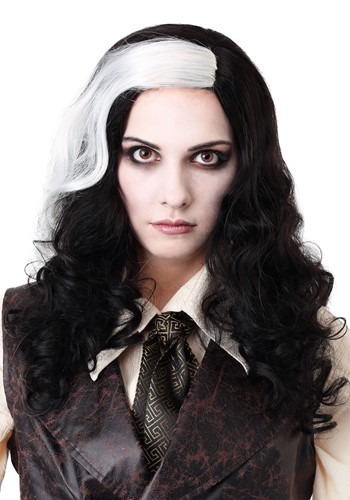 Long Sweeney Todd Women's Wig
No Place Like LondonIf you look past the vengeance and violence of Sweeney Todd, Todd and his business partner were pretty great entrepreneurs! Victorian London wasn't an easy place to get a crust of bread, much less make a living,
But there was Mrs,
Lovett and Sweeney Todd using their resources to work their way to the respectable upper crust of society,
And it's not only about the finances, of course,
The entrepreneurs would never have been able to hunt down their high society prey if they hadn't gentrified their neighborhood,
And hey, London was so overpopulated! Who was going to notice that there were a lot more meat pies and a lot fewer well-shaved men in the neighborhood? Gosh, these ideas are almost enough to make you reconsider getting a haircut in that up and coming hipster neighborhood. Product DetailsIf you want to give Sweeney Todd a sweet, full head of hair, this licensed wig is the way to go,
This penny dreadful character is instantly recognizable as soon as people see that jet of white in your raven black locks!One More SliceIt's about time we got an encore to the catchy tale of Sweeney Todd,
Perhaps this is what sweet Johanna would have grown up to look like once she found out about her family's dreadful end,
Perhaps it's just about time there was a lady Sweeny,
Either way, when you're wearing this wig, people should be careful to ask for a full list of ingredients before they eat at your house!