Adult Buffy the Vampire Slayer Wig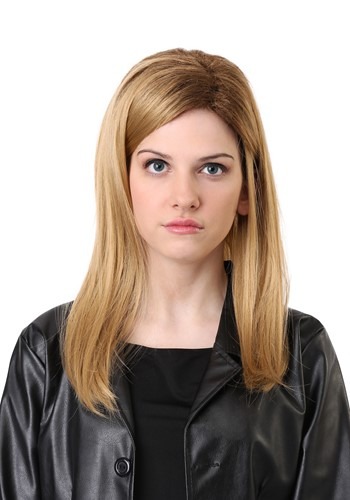 Adult Buffy the Vampire Slayer Wig
Good Hair NightShhhh,
Come close,
We have a secret to tell you,
Closer...closer...ok good,
Stop,
Now, what we're about to share with you could have big ramifications if it got out, so please just keep this between us,
Promise? Ok, good!This specially-designed Buffy the Vampire Slayer Wig has actual vampire fighting-properties built right in! We know, wild right?! Buffy fans often think Buffy had amazing moves, killer timing, helpful friends (obviously), and vast knowledge,
And yes, all of that is true—but come on,
She got out of so many scrapes at the very last minute! Was it sheer luck? No! It was the magical properties of her hair,
Very few people realize this, but it's the truth,
And now we've found a way to infuse our own Buffy wig with the same magic! Not only will you look just like your hero, but you and your town will have added protection from the creatures of the night,
You're welcome.Design & DetailsOur designers learned special secrets from the show's creators, and now we bring you this perfect wig to pair with our Buffy costume! Featuring Buffy's signature part and color, this synthetic wig will help you kick some vampire butt (in more ways than one...shhhh!)Slay All Day Honestly, we'd be surprised if you don't just start wearing this wig as your day-to-day hair look,
It's as fetching as it is fierce! Good luck protecting your town—and remember to keep our secret about how you do it so well!