Exclusive Adult Sharkboy Wig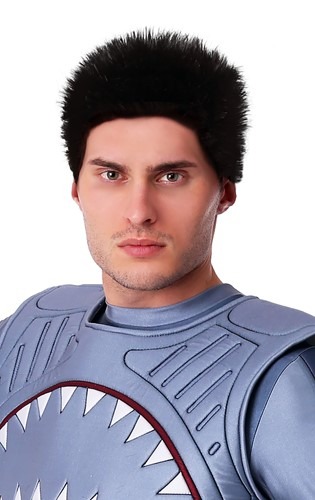 Exclusive Adult Sharkboy Wig
How does Sharkboy do it? He can swim as fast as a shark, his bite is a force to be reckoned with, and most importantly, his hair is always perfectly spiked,
That's a superpower all by itself! Well, now you can have Sharkboy's amazing hairstyle with ease,
Just use this officially licensed wig.This adult Sharkboy wig gives you a look straight from The Adventures of Sharkboy and Lavagirl,
The wig is made of black, synthetic fibers that are shaped into Sharkboy's signature spiky hairstyle,
It fits with an elastic mesh cap and completes your Sharkboy cosplay with fantastic form!