Costume Wig Breakfast at Tiffany's Holly Golightly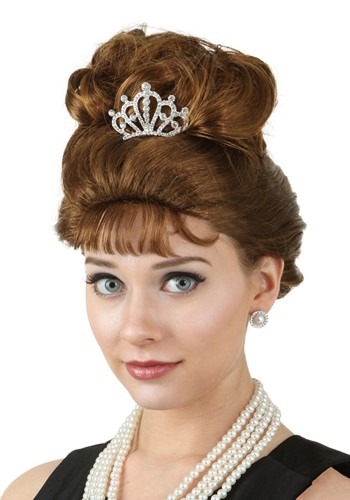 Costume Wig Breakfast at Tiffany's Holly Golightly
This wig goes really really well with our exclusive and licensed Breakfast at Tiffany's costume dress,
It completes the look! You know, when the industry heard we were making this costume they told us we could never do it, it could never be done, million to one shot, don't even attempt such fantasy! Why? Because the elegance and beauty of Holly Golightly does not come so..,
well, lightly,
But, we here at Halloweencostumes.com figured it out, and all you need are a few things and you're ready to get out there and do some park avenue shopping, or perhaps sing some Moon River karaoke,
For an encore you could sing that catchy (albeit mildly annoying) Deep Blue Something song from the 90s, it's really up to you,
But we recommend the classic,
Always the classic.