Blonde Bombshell Wig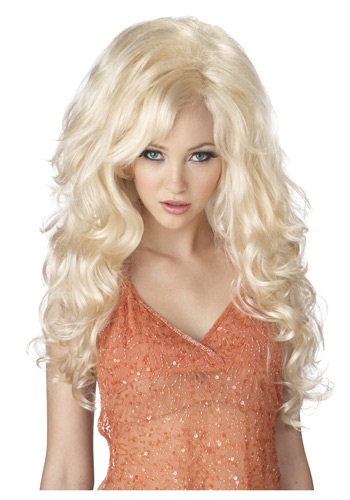 Blonde Bombshell Wig
So, your heart is set on being a foxy movie star this Halloween, but you're just too darn smart to peroxide your hair,
Phew, thank goodness.Now, we aren't magicians, but we can fix most of the world's dress-up problems, like this whole blonde conundrum you find yourself in,
Once you slip this Blonde Bombshell Wig on your head, you'll see what we mean,
Don't all your problems feel, momentarily, solvable? Great costumes can really free the mind, no? Don't you feel more blonde than you ever thought was possible, and without all the bleach? We don't think hair color has any corollary to IQ, but we do think that people wearing wigs have more fun in life,
And hey, we threw a few curls in there as well,
Doesn't that look fancy,
Call the press and tell them to get the red carpet ready,
So go out there and audition for the part you wanted: Halloween superstar!