Adult Annie Wig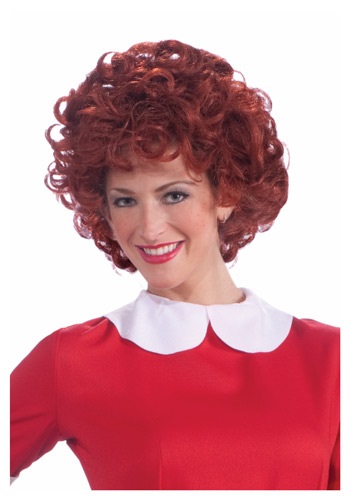 Adult Annie Wig
You may be able to bet your bottom dollar that the sun will come out tomorrow, but when it comes to having a good hair day tomorrow, you can't be so sure,
The lovable orphan Annie doesn't have to worry about that, though, since she's always sporting a fantastic head of curly red hair, despite never being seen having to style it! We guess having a hard-knock life has a perk or two, after all...You can have the same "good hair luck" as Annie by adding this cute Annie Wig to your costume of the optimistic red headed orphan from the classic musical! This wig is made up of curly synthetic locks, styled to look short and vibrant; and it's officially licensed, so you can be sure it's the same hairdo as Annie's,
Tomorrow may only be a day away, but this wig can give you fabulous hair whenever you want it!