Women's 80s Glamour Wig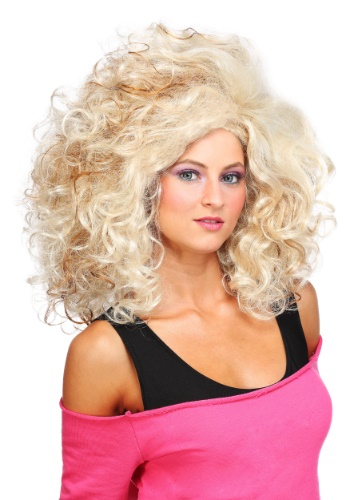 Women's 80s Glamour Wig
Do you ever wonder if we're able to have as much fun as people had in the eighties? They really knew how to live it up! Just take their aerobics videos for instance. Everyone is jumping around in unison while wearing brightly colored leotards, full makeup, and permed hair,
Who wouldn't want to dance around with that kind of enthusiasm? Sure, their obsession with shoulder pads might have been a mistake and maybe they went a little over board when it came to using blush but that doesn't mean we aren't missing out. It's time to take some of that enthusiasm back! It's happening little by little, despite our ironic, unenthusiastic tendencies,
Our suggestion for bringing back that intense eighties love of life and color? Pump up the jams and then pump up your hair! When you're wearing this wig with curls that won't stop you just might find yourself feeling the beat harder than you ever have before,
Which works well, after all this gorgeous wig was practically designed for enthusiastic head bobbing!