Child Gohan Wig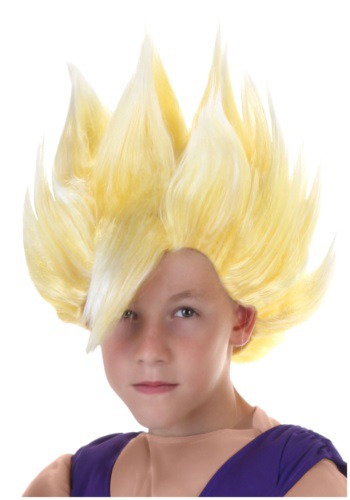 Child Gohan Wig
Saiyans are a special breed of folks, capable of pushing their inner energy well beyond their normal limits, literally transforming themselves from folks with black hair and goofy faces into brightly glowing warriors capable of incredibly supernatural maneuvers and pretty amazing golden yellow hair! Normally, going Super Saiyan requires a lot of training and several episodes of yelling, but it is just as possible that the incredible power comes from the yellow hair… not the other way around!So, it is time to put that theory into practice and your kiddo looks like the perfect future for the Saiyan race,
Rather than sending your tyke into the Hyperbolic Time Chamber for some intensive super-gravity training, try slipping on this officially licensed DBZ Child Gohan Wig and watch his power grow! Make of synthetic fibers, the wig is sure to withstand even the most powerful of enemy attacks… though might require a little styling to get the spikes just perfect,
Exceed 9000 in no time and get to summoning that dragon, already!