Girls Cinderella Wig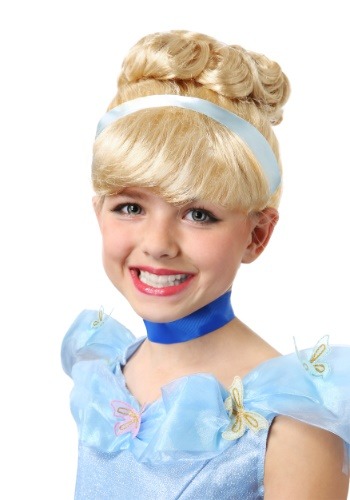 Girls Cinderella Wig
What is it about Cinderella that we love so much? Does your little girl love each and every part of it? If she's like us at halloweencostumes.com she loves the sad moments when poor Cindy is mopping the stairs as the stepsisters get ready for the big night out as much as she loves that magical moment when her fairy godmother transforms her ensemble from drab to fab! So, it's no wonder that your child is excited to relive that magical metamorphosis moment that's she's seen again and again in this iconic fairytale. Whether your daughter is dressing up for Halloween, a parade, or even a princess themed birthday party, she'll want that perfect blond hairstyle to complete her look,
After all, details matter when you don't want those fancy folks at the castle to think that you usually sleep in the cinders,
With this wig she'll be ready to make her grand entrance, just make sure those glass slippers are well reinforced for a night of plenty of dancing, at least until 9 o'clock which is her bedtime, no matter what that fairy godmother says.