Grease Good Sandy Wig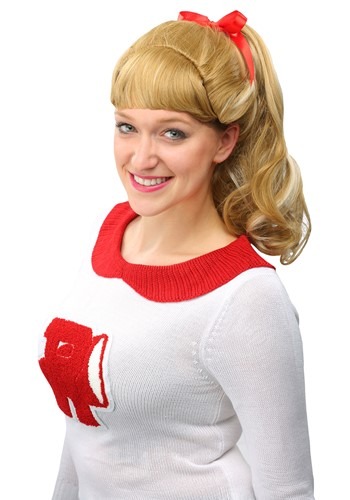 Grease Good Sandy Wig
What is it about Sandy that made Danny Zuko fall in love anyway? Was it the dance moves? The singing? Or maybe it was her cute cheerleader outfit? It could have very well been the perfect mix of all three, coalescing at once to impress upon Danny a perfect storm of attraction,
Or maybe someone slipped a love potion into her morning cereal—who knows?We, personally, would put our money on the hair,
Her signature luscious blonde locks are what really enslaved him to the blinding power of love,
This officially licensed wig makes that look easy for you, so you can lure in your own T-Bird with your perfectly styled, sandy blonde cheerleader hair,
These are synthetic fibers, mind you—but it even comes pre-styled to look like Sandy's hair, cute red bow and all.