Kids Red Viking Wig and Beard Set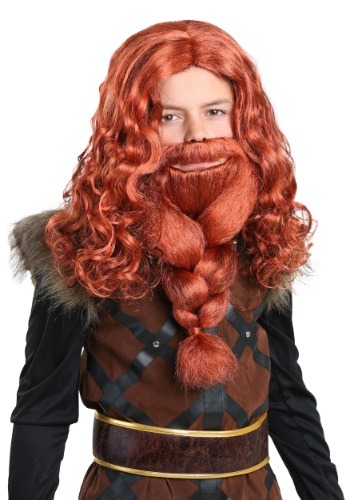 Kids Red Viking Wig and Beard Set
Gosh, your little one is growing up quite fast, isn't he? Soon, he'll be ready to grab a battle axe to join the grown-ups in battle! There's still just something missing—he needs a beard,
He needs the kind of facial hair that will gain the attention of his enemies,
He needs the kind of beard that will make Odin jealous,
He needs this voluminous red Viking wig and beard set to round out his mighty Norse look.This exclusive wig and beard set gives your child thick, rugged locks of hair and a gruff beard, perfect for any child looking to become a Viking,
The wig fits comfortably on the head with elastic and the beard comes styled into thick braids,
It pairs perfectly with many of our Norse-themed warrior costumes, so your child will have a look as fierce as the thunder god Thor in a matter of minutes!