Women's Cinderella Wig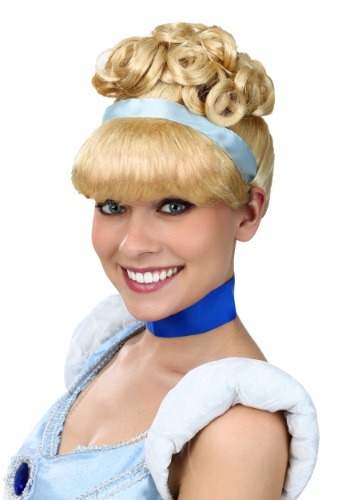 Women's Cinderella Wig
Cinderella may have spent most of her life sleeping by the fire and cleaning up after her stepmother and stepsisters but she sure cleaned up fast! Don't you sometimes wish you had a fairy godmother? We think that would be awesome,
We hear all about the classic blue dress and the pretty glass slippers but we never hear about how Cinderella's hair got so pretty! We don't even have good hair after trying hard, forget trying to do it up after a day of cleaning the floors and fighting our jealous stepsisters!You don't even need a fairy godmother to get Cinderella's fabulous look and you'll look like you're straight from the Disney cartoon,
The exclusive wig has pretty bangs, a pretty light blue ribbon headband, and pretty blond curls on the top of her head,
You'll look picture perfect and you don't even need to get home before midnight,
Now all you need to do is get that invitation to a ball! Just don't forget your glass slippers!