Sassy Pirate Wig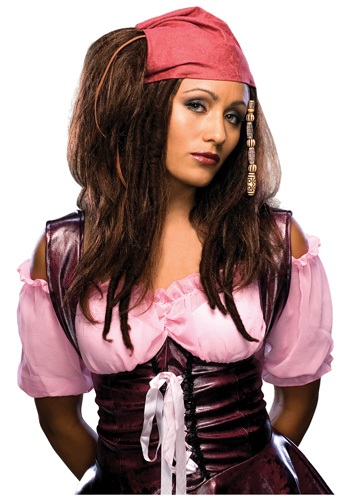 Sassy Pirate Wig
Picture this: Open ocean all around you, sea salt water spraying your skin, everything bathed in sunlight, everything picture perfect until you glance at your reflection in the water – it's your hair, a nightmare,
Hitting the high seas can do tons of damage to your hair,
There is all the salt in your hair and the sun stripping your follicles ..,
It really does turn things into a tangled mess,
We know that maintaining the perfect beachy waves is impossible, unless your Keira Knightley, that is! So, to combat this disaster, tie your hair back and put on this Sassy Pirate Wig! It will keep your hair healthy while still looking its absolute greatest,
We promise that once you put this wig on, you will look less like Davy Jones, and more like an enchanting mermaid!