Riff Raff Wig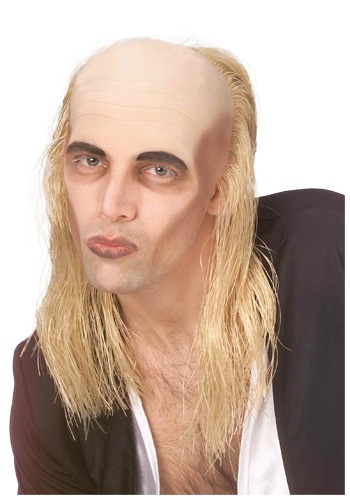 Riff Raff Wig
It's astounding, time is fleeting, Madness takes it's toll...Have you ever thought that maybe you aren't from this planet? Perhaps, you are from the planet Transsexual, in the galaxy of Transylvania,
Do you ever feel like you are being taken advantage of? That maybe your leader is unfit to lead? Maybe you should take over command, declare the mission a failure, go back home to Transsexual.Dr,
Frank N,
Furter can be difficult to be around,
He takes you and Magenta for granted,
But, he is the commander, so you have to follow him,
Put on this Riff Raff Wig, that way when you decide enough is enough, you can reveal your alien nature to all who became prisoners of Frank,
You are sure to pull off the slightly annoyed, slightly creepy alien servant from Rocky Horror,
Inform Frank N,
Furter that it is time to go home, but without him,
Have elbow sex with Magenta, then leave on your spaceship for the Transylvania galaxy.