Kill Bill Adult Gogo Yubari Wig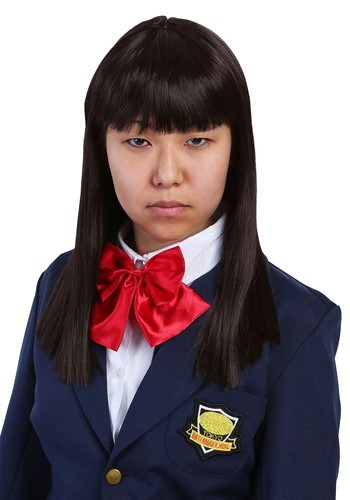 Kill Bill Adult Gogo Yubari Wig
Gogo Yubari proves that you can't always trust appearances,
She might look like a harmless Japanese high schooler, but her thirst for mayhem would make most hardened criminals queasy,
Of course, that's all part of her game,
When her enemies drop their guard, that's when she strikes with unparalleled brutality, making her a fierce and unpredictable opponent,
Can The Bride overcome her lethal attacks, or will Gogo's innocent schoolgirl hair get the best of Beatrix? Now, it's your turn to lull your enemies into a false state of comfort with this wig, licensed from Quentin Tarantino's Kill Bill movies.This Gogo Yubari wigs recreates Chiaki Kuriyama's hairstyle from Kill Bill: Vol,
1,
The licensed wig uses black synthetic fibers to form a shoulder length blunt cut, with bangs that are a shorter blunt cut,
The wig features an elastic band inside for easy fitting,
Once you have it on, you may feel ready for a duel with the Deadly Viper Assassination Squad's own Black Mamba! Just make sure you master the art of the meteor hammer before you go picking a fight with her.