Fever Farrah 70's Wig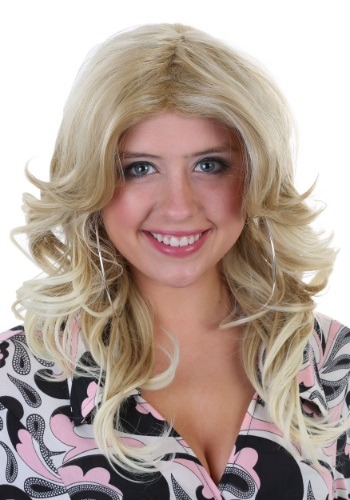 Fever Farrah 70's Wig
Change up your hairdo in a matter of seconds! Are you interested in seeing what you'll look like as a blonde? Do sandy-colored haired girls really have more fun? Well, now is your chance to find out! You don't have to make an appointment at the hair salon or run to the store to buy a box of dye, just wear this Farrah 70s wig and your makeover will be complete,
It's as simple as that! Not only will you get a total hair transformation, but this cool retro-style wig will turn you into a disco dancing blast from the past,
This Fever Quality wig is made up of synthetic strands of hair, styled in flowing waves that fan out to the side,
We recommend wearing large hoop earrings and some vintage themed clothing that will enhance your snazzy new retro themed makeover,
Now, get out there and show everyone how you own he dance floor!