Grease Kenickie Wig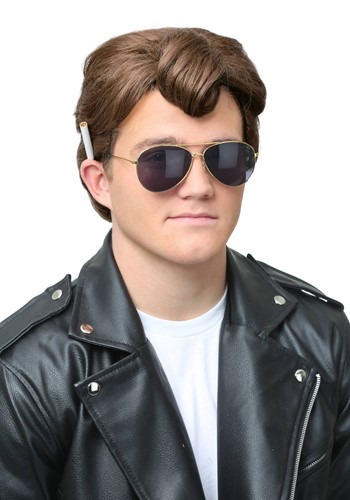 Grease Kenickie Wig
Kenickie is one smooth character,
He knows how to race,
He's the leader of the T-Birds,
And he always has perfectly quaffed hair! How on Earth does he do that?Well, you can get Kenickie's perfectly quaffed hair when you wear this officially licensed Grease Kenickie wig! You don't any hair gel and you don't need to head to the barber, because this wig uses synthetic fibers to help recreate the 50s hairstyle,
It fits with a mesh net interior and it pairs perfectly with any of our faux leather T-Bird costume jackets! You'll be ruling Rydell High in no time.