Flapper Kids Wig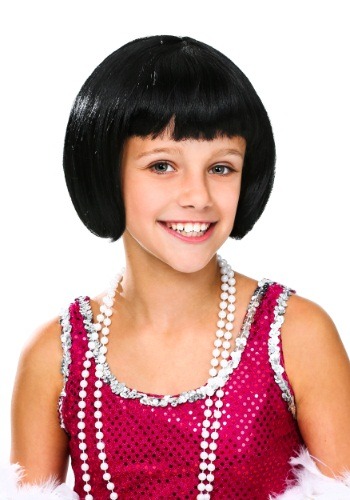 Flapper Kids Wig
So, you've finally decided on the perfect flapper costume for your little girl, but what are you planning to do for hairstyles? We did a study and it turns out that 9 out of 10 little girls are a ball of energy and don't want to stand still for longer than they have to, which makes styling their hair into that perfect bob cut nearly impossible,
No worries,
It's a problem we've tackled with many a times, which is why we decided to make a nice little shortcut to that process, this flapper wig for kids!This exclusive Child Flapper Wig is made of synthetic black hair styled into a classic, '20s style bob cut,
It fits with an elastic mesh cap that slips on and off with immense ease! Just pair it with any of our girls' flapper costumes and she'll be ready to join your retro party with classy hair from the era.