Girls Bouncy Brown Curly Wig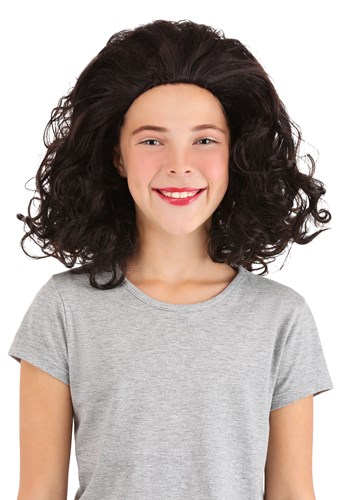 Girls Bouncy Brown Curly Wig
Curl PowerDoes your child know how to boogie? That's what the kids are calling dancing these days, right? No? Well, maybe it'll come back into a vogue when your kid truly transforms into a dancing queen after putting on this fabulous wig,
When paired with a sparkly ensemble, this wig spurs the basic instincts in human nature that lets them shake their groove thang to disco music,
Watch as your child suddenly feels the beat and points their fingers in the air in an unmistakable seventies fashion, without any prompting,
That is the power of the curl!Product DetailsThis girl's curly wig is the perfect complement to any glamorous costume for Halloween,
The wig is made of synthetic hair that is attached to a mesh cap for a comfortable fit all night long, no matter how much boogying is going on! The wig has dark hair that is styled with buoyant hair framing the face and has shoulder-length curls,
This is a great look for a diva on the dance floor!A Cast of charactersThis wig isn't just for disco queens! Just imagine how many other characters that this wig can create! From dancers to superheroes, this curly dark wig is here bring your kiddo's costume into the limelight!