Attack on Titan Mikasa Ackerman Wig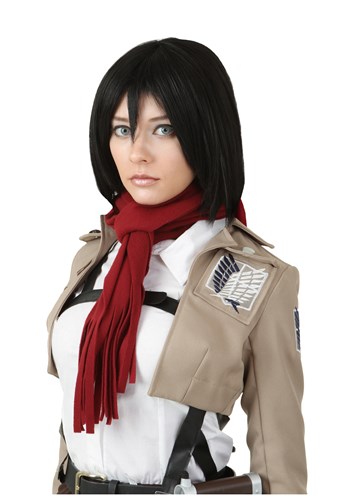 Attack on Titan Mikasa Ackerman Wig
It turns out that life inside the last human city on Earth can be pretty rough,
Sure, Titans seem to regularly attack the city, threatening everyone you know and your whole way of life, but even more than that you have to deal with the fact that your brother (adoptive, but still, you care a lot about the guy) turned into a Titan!(????),
That's heavy, man,
Hard to deal with,
But you stick by him, and you're smarter than most soldiers in the military,
That makes you valuable, don't forget it.But when you're in the thick of the fight, trying to take down Titans and keep your brother safe at the same time, you can't be worrying whether or not your hair looks good,
Solution? Buy this Mikasa Ackerman wig! Problem solved,
We're not really sure how shipping is going to work, but we trust our guys to figure that out,
Oh, and if you're not Mikasa Ackerman, well this is the perfect wig to use if you want to be just like her!