5th Element Ruby Rhod Costume with Wig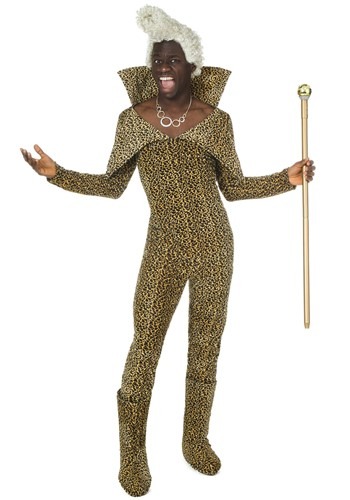 5th Element Ruby Rhod Costume with Wig
Quick! Who's the hottest voice in entertainment in the mid-23rd century? Don't know? How can you not know? It's Ruby Rhod! Of course it is,
He the hottest! We're talking Hot! HOT! With over 50 billion people listening to his radio show--he's as HOT as you can get.And you're in luck! Because you, too, can embody the HUGE personality of Ruby Rhod himself,
With this 5th Element Ruby Rhod Costume with Wig you're bound to be the life of the party,
You can interview your way around the room, maybe finding yourself trying to put some life into the painfully quiet Korben Dallas, or any words at all into his companion, Leeloo,
Or maybe you can find the real life of the party, Diva Plavalaguna, we hear she'll be performing one night only, and you do not want to miss it,
Really, the woman is a galactic sensation, and your listeners will want, no need, to know all about it.This full jumpsuit costume comes equipped with foam padding in the collar, foam boot covers, and can move with your body, so you'll never feel restricted, even with your wildest gestures,
And here's the best part: this outfit comes with the perfect Ruby Rhod wig! What would Ruby be without the hair? Can't imagine it, can you? Good thing you won't have to,
So, feel free to crash into your Halloween party as the HOTTEST HOT voice around! Make a scene, gain some fans, and maybe, if you're careful, you can even help save the world.