Veronica Corningstone Wig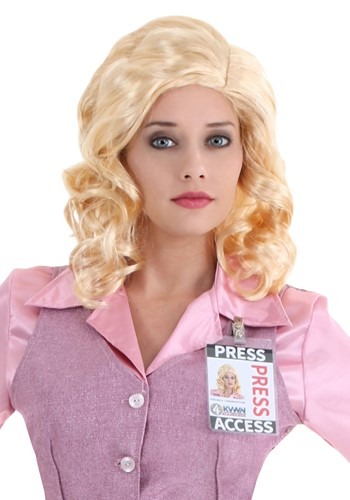 Veronica Corningstone Wig
Some men just cannot handle a woman who is good at her job,
But to those men, we say--grow up...and while you're at it, you had best steer of Veronica Corningstone! She's a firecracker and her ratings will probably top yours.Great Odin's raven! We can absolutely guarantee that you will not immediately regret topping off your Veronica Corningstone costume with the serious 70s style of this officially licensed wig,
You're going to want your golden locks to look great on the evening news, so save yourself the hassle of visiting the hairstylist with this winsome wig,
With our exclusive Anchorman line, you're sure to be a top place finisher in your costume contest! So if you're good at three things-- fighting, [censored], and reading the news--then you need this wig for your big debut!