Adult Doll Wig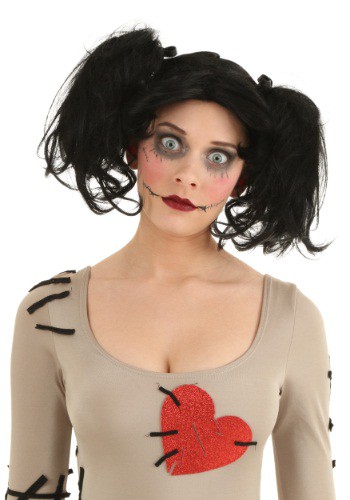 Adult Doll Wig
Here's a scenario: It's two hours until the costume party, so you have two and a half hours until you're blurring the line between what might be considered "fashionably late." You have the costume you've wanted for months ready to go, your makeup is perfect, and the party favors are in your bag,
Now it's time to pair all that with a gothic hairstyle and complete your spooky image.Styling your hair is often a time-consuming, frustrating, and difficult process of trial and error, so why risk that crucial final bow atop your perfect costume with messy dyes and imperfect straighteners? (Don't let the robots win, we always say),
Avoid the mess and the stress with this Adult Doll Wig and you'll be as goth as you imagined in a snap.