Deluxe Cartoon Cavewoman Wig for Women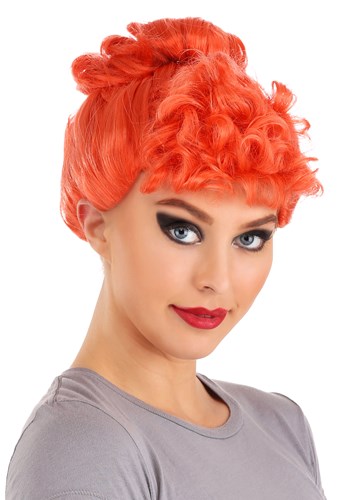 Deluxe Cartoon Cavewoman Wig for Women
It's easy to think that cartoon cave-folks were a lot more primitive than we are in modern times,
Sure, they may not have had fancy things like smartphones, but cartoon-archaeologists are always uncovering new evidence that suggests they were more advanced than we thought,
Did you know that primitive animated citizens may have carried little smart-birds around in their pockets? They apparently could deliver messages, look up information when asked, and write ridiculous things for them to read for entertainment while sitting in waiting rooms.In addition to smart-birds, they also had much more advanced hairstyles than we thought, which we've faithfully recreated with this exclusive Deluxe Cartoon Cavewoman Wig,
It's the perfect hairdo for a prehistoric gal on the go, and features bright orange synthetic hair done up in a cute, Paleolithic style,
Wear it with our Stone Age Jewelry Set and a cavewoman costume for a vintage (extremely vintage) look! You may want to stick with your modern smartphone, though, rather than trying to make a smart-bird; some things changed for a reason.