Grease Marty Wig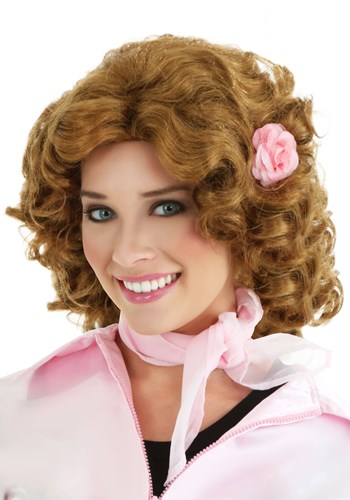 Grease Marty Wig
If you've always wanted to dress like Marty Maraschino from Grease, if only for a night, then you're in luck! This Grease Marty wig will transform you into the sweet girl from the Grease film,
It's made from synthetic fibers that recreate her wavy style from the movie,
It even has a faux flower attached to the side! It fits with an elastic band in the interior for a quick and easy way to get the character's classic look,
Now all you need is a Pink Ladies jacket and a couple of pen pals, and you'll be just like her!