Frozen Adult Elsa Wig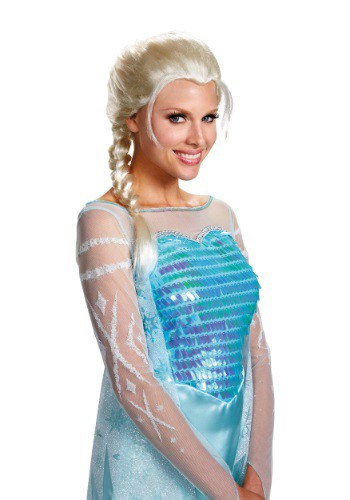 Frozen Adult Elsa Wig
Let's face it: Elsa might be one of the most beautiful queens in Disney existence, but she doesn't exactly have it easy,
Conceal, don't feel? Her parents seemed like nice people, but that's some major repression! That kind of emotional pressure could land anyone in deep therapy, much less a young woman with the power to freeze someone to death! But, then again, we'd have to guess that behavior therapy for children might not have been a huge thing in Arendelle back then, so when it comes to their questionable parenting tactics, we'll "let it go",
Geddit? Hope you know that song, otherwise that joke is gonna freeze on contact!But enough with the stone cold puns! The one thing that Elsa didn't have working against her was her amazing 'do,
And now, with this Frozen Adult Elsa Wig, "for the first time in forever" (sorry, couldn't resist) you won't have to worry about doing your hair, either! No more "fixer upper" hair-dos for you! Okay, we gotta go, before all this punning gets really crazy and you start icing our hearts out!