Child Super Saiyan Goku Wig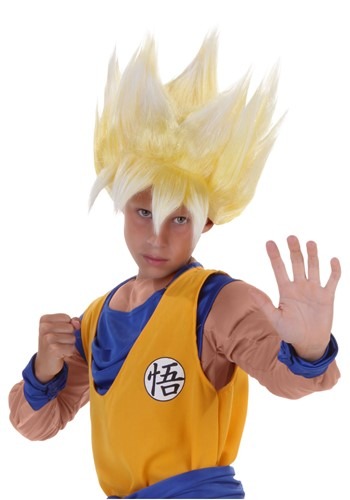 Child Super Saiyan Goku Wig
As Halloween approaches, there's no better time to help us test a longstanding legend,
It's time for your little one to go full on Super Saiyan and prove that it can be done! Normally that would mean extensive training in increased gravity, but since we can no longer lend you our Capsule Corporation Spaceship with the intense gravity simulation machine (there was an...awkward incident last Halloween and corporate really cracked down on our spaceship lending procedures), we guess that means your little fighter is going to have to go Super Saiyan with this licensed Goku wig, instead,
Things could be a lot worse--this officially licensed wig is actually quite awesome! It has the classic pointy hairstyle of your kiddo's favorite Dragon Ball Z anime character, and after a bit of styling, will prove the ultimate accessory to the full Goku ensemble,
Legendary!